6535 N Olmsted Ave. 

Chicago, IL. 606 

Temporary number

224/341-8433

no fax yet

Carpenters Local Union 58

​Solar Panel Display on Lawrence at Harvestime Foods by Solar Service

​Roof truss system at Loyola University

​Core Tower at Granville & Broadway

Access Development, Burling Builders General and concrete contractor

Mayday 2011 Re-dedication of Haymarket Martyrs Statue

Tower crane exits Foster Ave, Admiral on the Lake project.

 Lend Lease G.C. Adjustable Forms, Concrete Contractor

Truss Bridge at Botanic Gardens in Glencoe.  

WW Timbers, Carpentry Contractor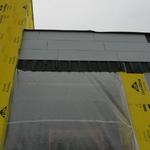 Black Ensemble Theater at Clark & Sunnyside got cement board and Brazilian hardwood siding.

Pepper GC, Alliance carpenter