Carpenters Local Union 58

3545 W. Peterson Ave. Chicago, IL. 60659 

773.267.5858 Fax:773.267.8805

​Solar Panel Display on Lawrence at Harvestime Foods by Solar Service

​Roof truss system at Loyola University

​Core Tower at Granville & Broadway

Access Development, Burling Builders General and concrete contractor

Mayday 2011 Re-dedication of Haymarket Martyrs Statue

Tower crane exits Foster Ave, Admiral on the Lake project.

 Lend Lease G.C. Adjustable Forms, Concrete Contractor

Truss Bridge at Botanic Gardens in Glencoe.  

WW Timbers, Carpentry Contractor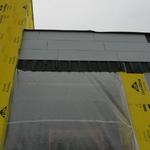 Black Ensemble Theater at Clark & Sunnyside got cement board and Brazilian hardwood siding.

Pepper GC, Alliance carpenter

The Haas Park Advisory Council and 1st Ward Alderman Proco Joe Moreno recently honored Carpenters Local 58 member, Phil Jones for his outstanding contribution to the community.  The Alderman credited Phil's work ethic in part to his experience as a union carpenter.  Many neighborhood activists were in attendance as well as State Senator Iris Martinez, Goethe Elementary Principal Barbra Kangas, Cook County Commissioer Edwin Reyes and State Representative Toni Berrios. Mayor Emanuel also honored Phil in a separate event.